JM Outdoor Living is a full-service, landscape design-build firm specializing in master planned outdoor living spaces. Established in 2003, with a reputation for creating and building some of the finest residential outdoor kitchens, custom patios, pergolas, patio covers and custom masonary in The Woodlands and Conroe Texas.

JM Outdoor Living offers design services for Hardscape & Landscape. We have designers on staff that can meet with you to discuss your project and create a unique design for your outdoor living area. Our landscape designer a degree in landscape design and construction and each has more than 25 years of experience in this field.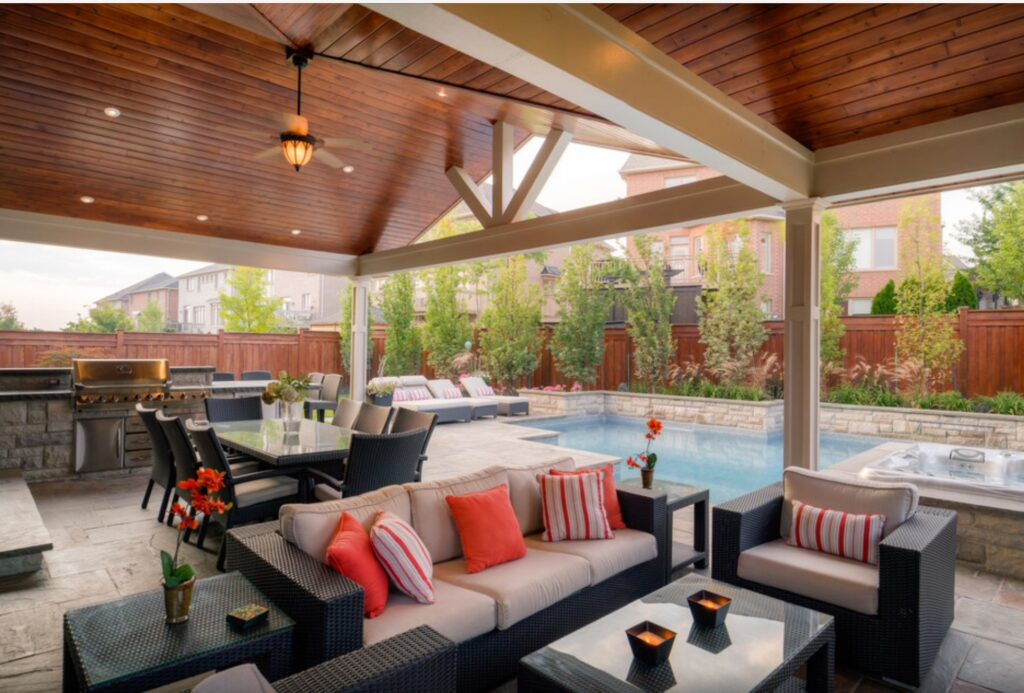 We have more than 25 years of experience in design, sales, & construction of outdoor kitchens, fireplaces, fire pits, concrete construction, retaining walls, landscaping, pergolas, patio covers, swimming pools, and paver installation. During that time we have produced more than 3000 drawings and have been involved in constructing more than 700 residential projects.
Our Process: To determine how long an individual project will take to design we first need to sit down with the client face to face and gain a full understanding of what they wish to create. In most cases we will need to visit the area where the construction will take place to see firsthand the elevation and lay of the land and take into account water drainage, existing construction, easements, setback requirements, etc. In order to ascertain these items we will need a photocopy of the survey or site plan of your property where the construction will take place. Only after we gather all the information we need can we determine how complex the design work will be.
Next we will give an estimate to the client of approximately how long we think a particular project would take to design. If the estimate is acceptable we will each sign a contract for the project, collect payment in full, and give an approximate delivery date for initial design.
---
At JM Outdoor Living, we offer a full suite of in-house design-build services. For a complimentary consultation, fill out our simple contact form or give us a call at 832.586.6224. We are ready to answer all of your questions and tell you how JM Outdoor Living can make your landscape design dreams come true!