JM Outdoor Living is the best option for custom patio covers and pergolas contractors in The Woodlands and Conroe Texas. Perhaps, your home already has an existing patio, and you use and enjoy it regularly; but in order to get fuller use out of your patio, you are considering putting up a patio cover or pergola.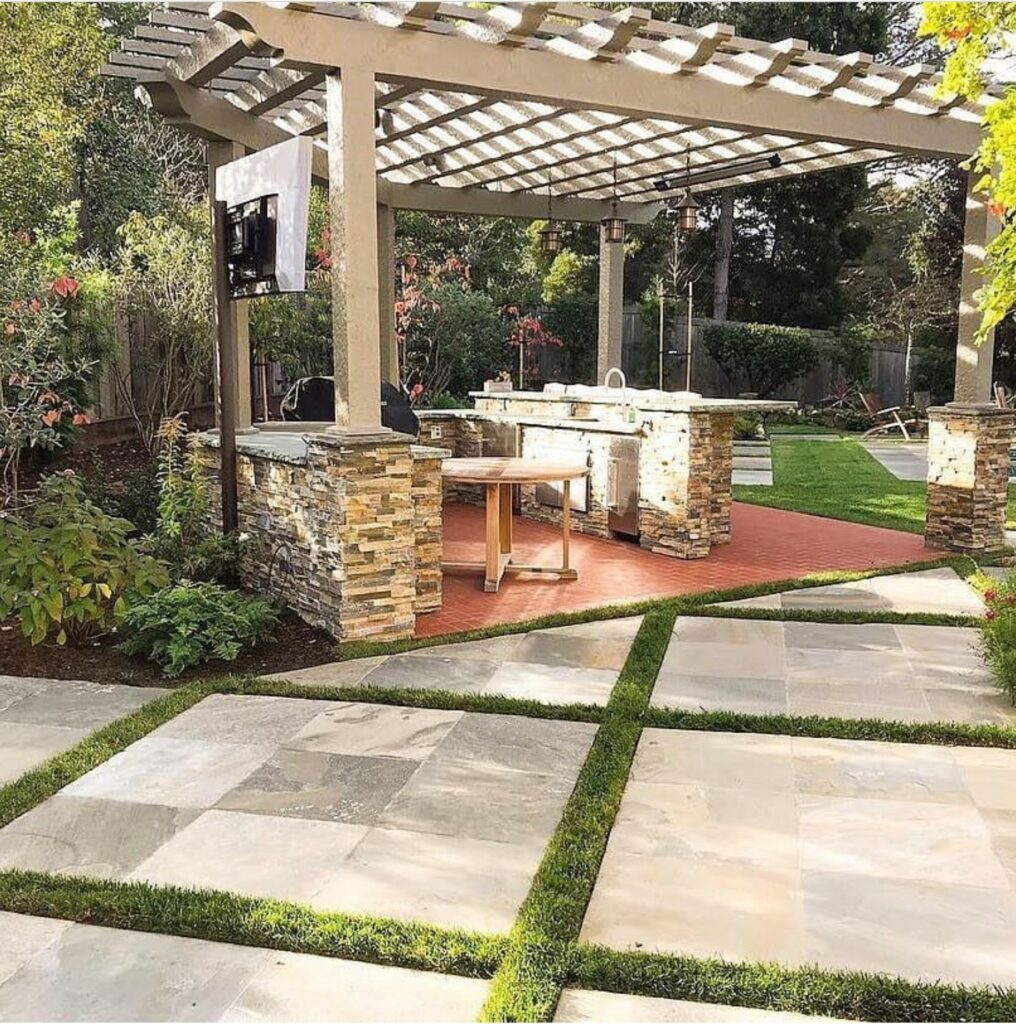 At JM Outdoor Living, we can not only install a new patio or extend existing ones, but we can also transform all or part of your outdoor patio into a haven from the wind, rain, and hot Texas sun. We can create an outdoor space with full or partial shade and rain protection, and we can customize it according to your exact specifications.
Your new patio cover can be attached to your house, shading a house-adjacent patio area. Or, it can be free-standing, covering a detached patio. It doesn't really matter whether your patio is made of stone pavers, naturally shaped stones, brick, concrete or something else, we can erect a covering over it that will be sturdy and durable.:
A solid wood patio cover will provide full shade and full rain protection. It will generally have its rafters secured to a fascia board or directly over the outer surface of an exterior wall. Plywood will then cover the rafters, and shingle roofing may be installed on top. The underside can be covered with soffit panels, exposed beam decorative wood, or another material as desired. The cover will often be equipped with gutters and downspouts and in-ceiling light fixtures, and will be supported by two or more firmly grounded posts.
If you're interested in adding a patio cover to your home, call JM Outdoor Living today and explore the multitude of design options for your pergola installation.
---
At JM Outdoor Living, we offer a full suite of in-house design-build services. For a complimentary consultation, fill out our simple contact form or give us a call at 832.586.6224. We are ready to answer all of your questions and tell you how JM Outdoor Living can make your landscape design dreams come true!
You and your family will love the change!